Welcome to the links section....
Here i've simply added links to sites that have a personal meaning to me, ranging from organisations that I have worked for,
to those that I have used to build & maintain this Fedora 16 Linux Server.
Feel free to
contact me
if you wish to recommend the inclusion of additional links!
Social Network(s)
Academic Institution

Domain & DNS Registration


Linux Server Software Build Packages







Lorna Webley - Freelance Journalist

Previous Employers



Online Radio Stations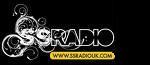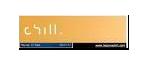 Return to the top of the page.
Click on the target to return to the menu!