Classic Cuts...
Hey, i've simply included clickable links to online Radio Stations that play my type of music!
None of this RNB or Boy-Band nonsense, hell no!
I've also included an embedded-track (from YouTube) - I've called it "Flavour of The Moment!"
This track will vary from time-to-time, mood pending!
My current flavour of the moment is....
Here's some really cool, clickable links to some funky online Radio Stations. Try them out. Peace....
Kane-FM.... It's All Good.

Help Me Chill-FM.... Pure Chillout.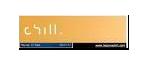 SS Radio.... Pure Lounge & Chill.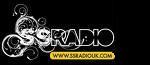 SS Radio.... Deep & Soulful.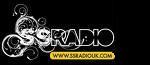 Jazzanova Artist Radio.... Jazzy, Funky Lounge...?

................................................................................................
Special Guest...
Nathan Victor Parry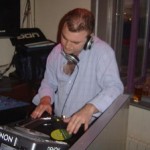 I have dedicated this section to a friend of mine - I describe him as nothing short of being a "Funk Playing Maestro!"
1. What are your opinions of the current British Music scene? I'm expecting quite an interesting response to this one..
My opinion of the current British music scene is one of disarray, confusion & embarrassment.
The soul has gone and I dont just mean the Soul sound, but the heart of it, nowadays it's a commercial lovers paradise,
the heart has gone and is only really done to make money. The underground sound mind is where You will hear REAL music
with producers not necessarily in it for the money, but just to make good music, they are not being manufactured
therefore they can really dig deep in themselves to produce what they (& dance lovers) really want to hear.
2. Musically, would you say you were born in the wrong era and why?
Yes. Definitely! I should have been born in the early 60's to be able to appreciate the mid 70's Soul then Disco etc
first time around. That is my main regret that I didnt see it personally.
3. I've never known anyone who knew so much about various genres of music including Soul, Funk,
Hip-Hop as you. I recall several conversations with you regarding classic Funk Cuts and not only have you known the
artist and track title, but also the producer, all the band members - how?
Easy, I read the record covers/sleeves. It is of big interest to Me therefore when I read it and learn I never forget.
You have to have the knowledge to be a DJ.
4. How did you come to love rare groove, jazz-funk etc, especially when you're peers were listening to your typical mainstream sounds?
I was brought up on a heavy dose of recorded Robbie Vincent/Greg Edwards/Steve Walsh tapes My Dad had recorded in the
early 80's (when I was a toddler!). When I became old enough to own record decks the tracks I heard on these tapes
were must haves. I have never really dug the mainstream sound as My teens were during the 90's Soul music had
pretty much died off, so I stuck with U.S Hip Hop and House music while collecting any form of Funk and Disco going!
5. Who would you say are your biggest musical influences?
My Dad and his tapes/records put Me on the path no doubt, Robbie Vincent is My favourite presenter and many DJs such
as Frankie Knuckles, Larry Levan & Jazzy Jeff have influenced Me. Also a great influence has been DjSugaray, who has
been a great listener. Without his many words of advice I would not have had the courage to play My style live in bars,
clubs or on the radio.
6. I've asked you this question very recently and for once you were speechless & couldn't answer. Well here goes - name 3 of your all-time fave tracks.
And once again I cannot do it! I have many to choose from. It depends on My mood but they will forever change. Sorry!
Victor P - A Biography...
Born in 1981 & considered to be something of a connoisseur of underground Disco Funk & Boogie for his age has a record
collection that could shame even his influences!
Starting his record collecting at an Ascot car boot sale back in '91 (Still only 10 yrs old remember!) this was just the beginning,
it also meant stealing from his Father's own collection regularly. After being brought up on commercial Soul and Disco and having a
healthy appetite for early Hip Hop and Deep House music the discovery of Salsoul Records, West End, P&P, and Prelude only led to
numerous independent labels with highly sought after grooves being discovered and getting added to an already pretty hefty record collection.
With the added ability of being able to mix the old school classics together, Victor has ventured into the bar/club scene as a supporting act
mainly backing up many Djs from the era and playing venues including the Ministry Of Sound. While its clear that Victor loves his music very
Soulful, definitely Funky whilst sometimes Jazzy its no surprise that He also has a love for Deep House. Finding the time to track down Deep
Soulful, Jazzy Lounge House tunes from the last 25 years to warm up various local Djs, its now His turn. Influences being the obvious Joey Negro,
Norman Jay & Dimitri From Paris (all being pioneers of real Disco) & the more deeper Franck Roger & Matthew Bandy not to mention the Strictly Rhythm label.
As a radio presenter Victor is hoping Kane FM 103.7 provides the platform needed to spread the knowledge, remind the followers, and educate youngsters
about the history of underground dance music.
THE GOOD GROOVE with VICTOR P 9pm every Monday on Kane Fm 103.7fm (Surrey & beyond) or online @
www.kanefm.com
Funk, Jazz, Disco , Electro, Boogie, Rare Groove, House music - its SOUL good!
Victor P - Thank you for your time!
http://www.victorp.blog.com
................................................................................................
Confession time...
My taste in music actually can & does vay from Chillout through to Industrial....
Below, I have embedded a YouTube recording of the very first vinyl single (yes I said vinyl, not CD) that I purchased.
The track is a classic!!!!
And more recently....
Return to the top of the page.
Click on the target to return to the menu!